3 Pressure Washing Projects To Help Winterize Your Home This Fall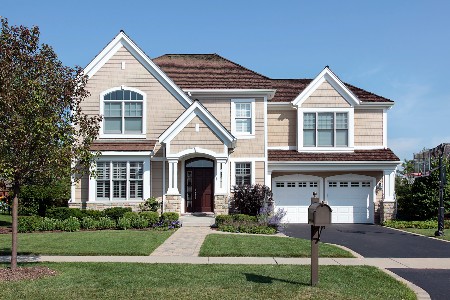 Now that fall has begun, many homeowners are looking forward to the coming holiday season, milder temperatures, and pumpkin spice everything. While preparing your home for the coming winter might not be the first thing to add to your seasonal to-do list around the house, it is something you are going to want to tackle sooner rather than later. When you think of prepping your home for winter, pressure washing might not be the first thing that comes to mind, but in all actuality, there are a number of different pressure washing projects that can go a long way in helping you get your home ready for the coming season. To help highlight what a few of these projects are and the benefit they can have on your home, our team of Midwest pressure washing pros have taken the time to put together this short list that we hope you will read through and enjoy.
Washing Your Windows
While you might not think that a pressure washing is required to clean your windows, you might be surprised to find out just how much dirt, dust, and grime can accumulate on and around your windows over the course of the spring and summer, and when snow and ice that tends to build up over the course of the winter, it is important to make sure you remove those contaminants before they get trapped underneath it all, otherwise you could find yourself with some serious damage on your hands when spring comes back around. A thorough pressure washing is one of the fastest and most effective methods of removing these contaminants from your windows and the area surrounding them, ensuring you and your family have clear view outside your home this winter and helping to prevent damage.
Wash Your Deck
Having your deck washed isn't something most homeowners think about when getting their homes ready for winter, but it is extremely important nonetheless. Your deck is a major investment for your home, and as such, you want to make sure you keep it well protected, and giving it a high quality pressure washing this fall is a great way to do so. Pressure washing will help to get rid of any mold or mildew that might have started growing on your deck's surface over the past couple of months, which is important because all of the added moisture from snow and ice over the course of the winter can serve to make these issues worse by the time spring comes back around. Pressure washing is also an important step in preparing your deck's surface for weather treating and staining.
Cleaning Your Gutters
Making sure that your gutters stay cleared out this fall is something every homeowner knows they should be doing, and believe it or not, pressure washing can be a big help in doing so. Pressure washing your gutters will ensure that any blockages are removed, ensuring that you don't have water getting trapped in place that could lead to the formation of ice dams when the temperatures start to drop in the coming months. Taking a little bit of time now to have a professional come out and take care of this project can save you a great deal of time and headache in the coming months.