Midwest Pressure Washing & Softwash Specialists
We are Mid Illinois' professional non-pressure roof and exterior washing and cleaning company. We have been practicing the art of softwashing dirty roofs and homes since 2010, and continue on today with our specialized equipment and cleaners. We are fully certified with The Roof Cleaning Institute of America, and undergo regular training to make sure we are always at the forefront of our industry. We offer a safe alternative to pressure washing, with cleaners that are fully eco-friendly and non-abrasive, but still highly effective. In fact all of our solutions are fully approved by ARMA (asphalt roofing manufacturer's association) to be completely tailored and safe to the surfaces they are cleaning. We use an application method that allows for deep penetration to kill mold, mildew and other undesirables, leaving a sparkling beautiful clean in its wake. Increase your curb appeal, and renew the look of your home's roof all without the damaging side effects of pressure washing.
Don't forget to check out our other services as well! Besides our non-pressure roof cleaning, we have experience in getting much of your exterior clean including, soft washing siding, gutter cleaning (inside/outside), pressure washing, and many other services. We are the Midwest's premier pressure washing company.
Our Professional Soft Washing Services
Why Choose Midwest Softwash and Pressure Wash
Concrete Cleaning
Our Soft Washing professionals are well trained and have the know-how and equipment for complete success. We understand how important the maintenance of your concrete and brick surfaces is to your home. We will perform the responsibility of quality cleaning your exterior surfaces. […]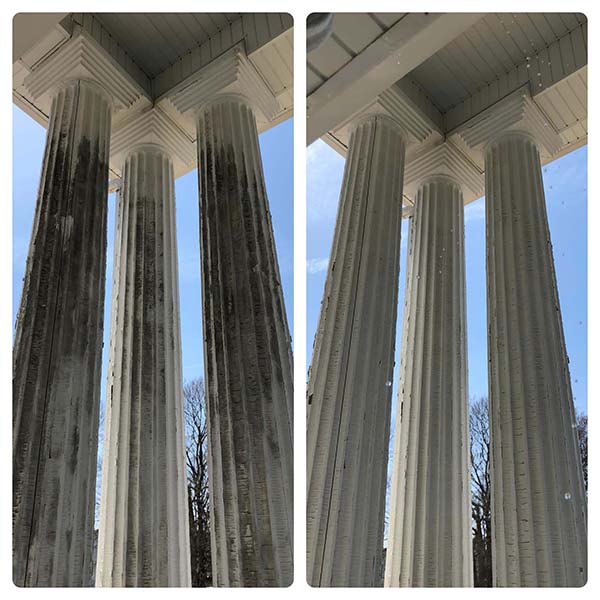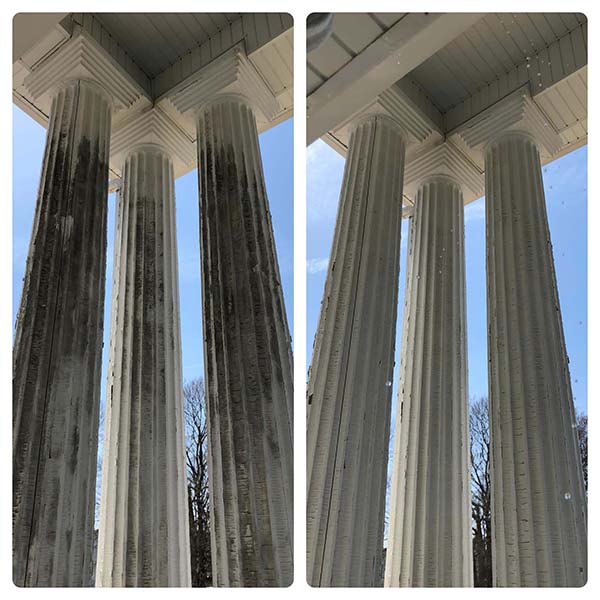 Gutter Cleaning
Midwest Softwash and Pressure Wash offers homeowners quality gutter cleaning at an affordable price. We are the roof cleaning experts and gutter cleaning is an essential part of good roof maintenance. […]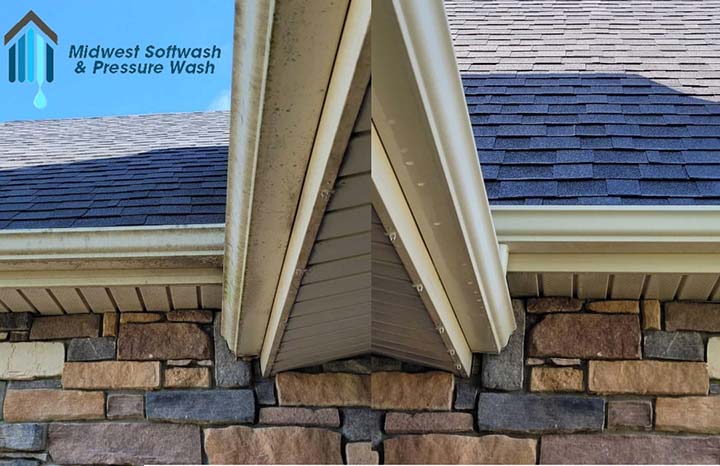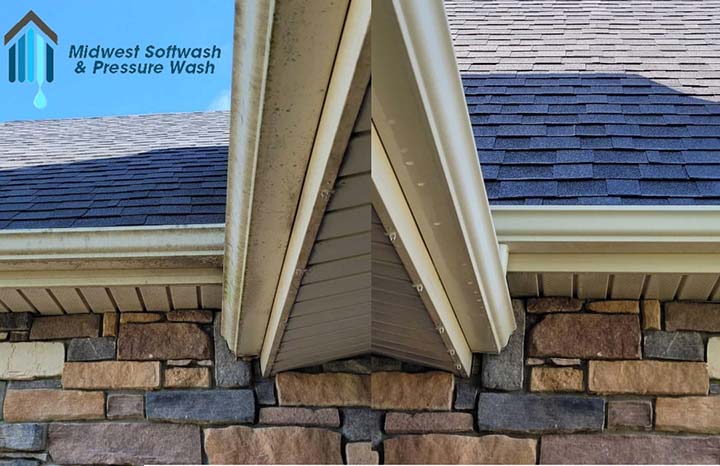 Recent Articles
Insurance Companies Are Noticing Dirty Roofs

Homeowners across the county are receiving letters from their insurance companies threatening to cancel their home policy due to the algae/fungus that is growing on the roof. It is happening more and more and across all parts of the country. This video shows a homeowner that […]

Top Reasons to Hire a Danville Roof Cleaning Service

There are several different benefits to having your roof cleaned by a professional exterior cleaning company. Your roof is a strong, solid structure that requires the proper maintenance to ensure its longevity. Part of the proper roofing maintenance involves cleaning your roof regularly. Roofs can be made […]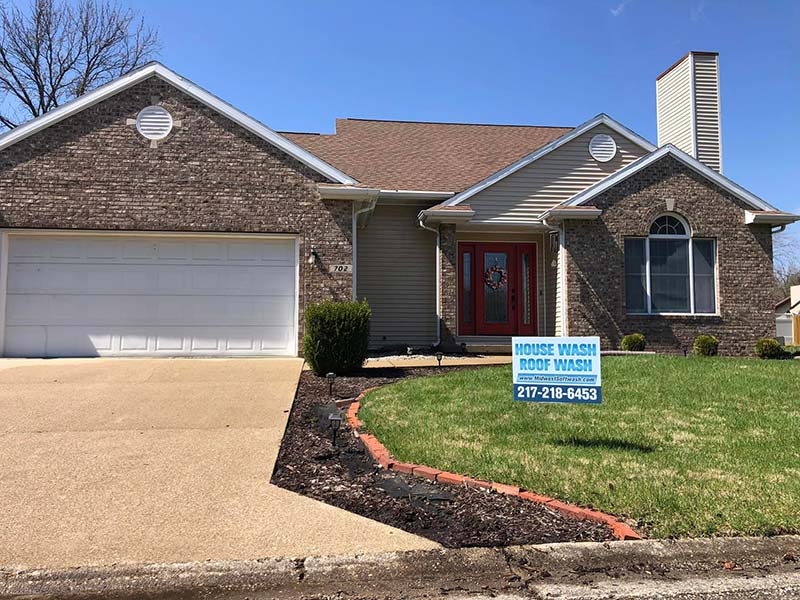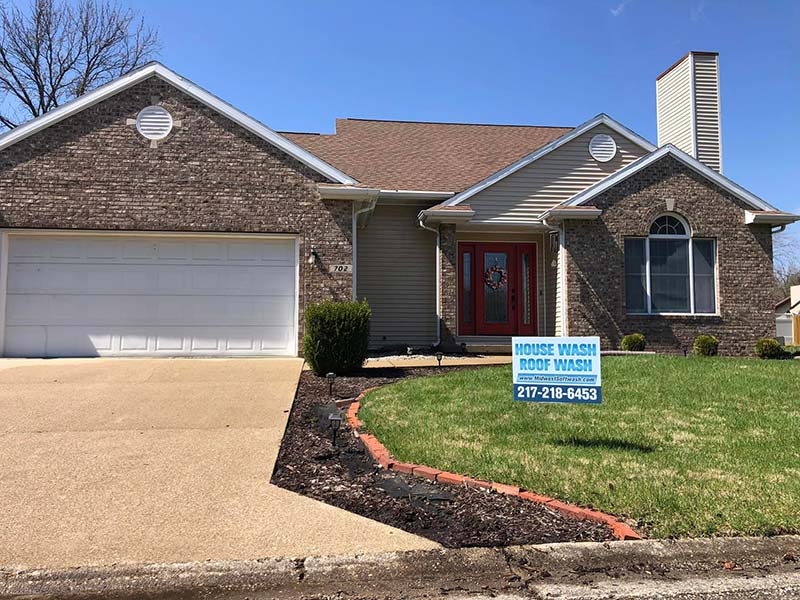 Pressure Washing FAQ
Having your roof washed regularly is important for maintaining the integrity of your roof. It prevents the growth of mold and mildew, which can cause damage to the roof, and it can also help to improve the longevity and appearance of your roof.
Pressure washing can be used to clean siding, brick, stucco, decks, driveways, and walkways. Pressure washing can also be used to clean other outdoor surfaces, such as concrete, stone, or vinyl.
Pressure washing a driveway requires a delicate balance of pressure and skill. If you don't have the proper experience, it's best to hire a professional pressure washing company to do the job. Our team has the right combination of skill and experience to use the proper pressure levels for the best results. We can also use the latest technology and techniques to quickly and effectively clean your driveway.
It is recommended to have your fence professionally washed at least once a year. This will help to keep your fence looking its best and keep it well-maintained. If your fence is exposed to more extreme weather conditions, then it may need to be washed more frequently.
Clean Your Exteriors With Midwest Softwash & Pressure Wash