3 Spring Pressure Cleaning Tips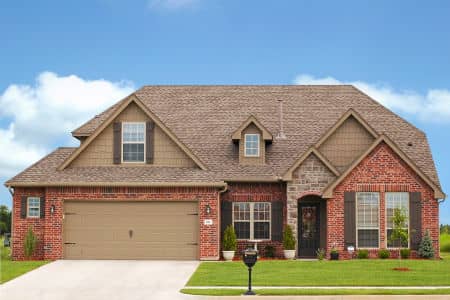 Here in the Terre Haute, IN area, it's time to do some spring cleaning shores. Pressure washing is a favored technique for exterior cleaning, especially after the snow has receded and left all that grime on the roof, siding, and deck.
If you are planning to get your house cleaned up and ready for some great weather this summer, you may want to do the work yourself or hire a pressure washing company. Either way, there are 3 spring pressure cleaning tips you'll want know.
Roof Cleaning & Algae Prevention
Don't use a bleach mixture for roof cleaning. Use a soft washing method instead. Getting the black algae stains off the roof is one thing but preventing the algae growth in the first place is another. Shingle manufacturers recommend soft washing for roof cleaning for several reasons.
Soft washing safely cleans roofs without doing damage.
Soft washing contains a biocide that prevents algae growth.
Soft washing does a really great job at removing black stains on roofs.
When you hire a pressure washing company, ask them if they use soft washing for roof cleaning. If they do, ask them to make sure they use a cleaning formula that contains a biocide. Not all will mix their cleaning solutions the same way or they may charge extra for the algae treatment.
With soft washing, roof cleaning lasts longer so you don't have to get service as often. Clean your roof the smart way.
Spring Gutter Cleaning
Yeah, it's already time to clean out the gutters again. Whether it's just those black streaks dripping down the gutters or debris that has piled up, spring is the time for gutter cleaning.
You can always get a pressure washing professional to handle the gutter cleaning for you. Some even offer gutter whitening service which makes them look brand new again.
Cleaning The Siding
Did you know that using improper cleaning methods can void your siding warranty? That's important to know for homeowners who have installed new James Hardy, CertainTeed, or Owens Corning siding. And for everyone else, well, you don't want to replace the siding before you should have to.
Soft washing, again, is the approved method for cleaning siding. It's just the safest way to get things deep down clean without destroying the surface.