Professional Exterior Cleaning in Clark Center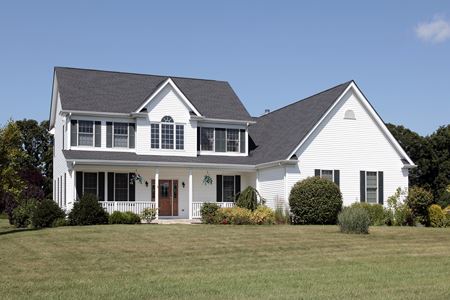 We at Midwest Softwash & Pressure Wash live and work in the same area as you do. We know that you hold high standards and work hard to upkeep your homes. We have also worked hard during the last 7 years to build a reputation in Clark Center that we can be proud of.
We understand that in order to build a reputation we can be proud of, we must care about the services we provide our neighbors here in Clark Center, giving you exterior living areas that you can be proud of!
The professionals at Midwest Softwash & Pressure Wash can come to evaluate the cleaning needs of your home's exterior and provide you with an estimate. We have been assisting your neighbors for the last 25 years in keeping their Coatesville homes in tip-top condition!
We use a variety of techniques to remove the stains, debris, dirt, algae, and mold from the exterior surfaces of your home. Be sure to check our website for customer rewards programs. We provide:
Roof and Cedar Roof Cleaning
Window and Shutter Cleaning
Siding Cleaning
Deck, Sidewalk and Paver Cleaning
Fence Cleaning
Rust Removal
Commercial Pressure Washing Service
Residential Pressure Washing Service
Softwash Service
Roof Cleaning Service in Clark Center
Does your roof have black, brown, or green streaks and spots? If so, this indicates algae growth that's eating away at your roofing. At Midwest Softwash & Pressure Wash, we use safe, chemical-free cleaning products to gently cleanse your roof of growth, grime, and discoloration. Our SoftWash system in Clark Center is even safe for cedar shake roofing.
Siding and Stucco Cleaning
Over time, the sides of your home or business can accumulate dirt and other materials, making the surfaces appear dull and dingy. At Midwest softwash & Pressure Wash, our safe, biodegradable cleaning products thoroughly remove discoloration and grime without hurting your lawn. Our SoftWash system is ideal for gently cleaning exterior stucco, killing any mold and mold spores that might be growing on it.
If you are looking for Clark Center, IL Pressure Washing Services, please call Midwest Softwash & Pressure Wash at 217-218-6453 or complete our online request form.