Professional Exterior Cleaning in Marshall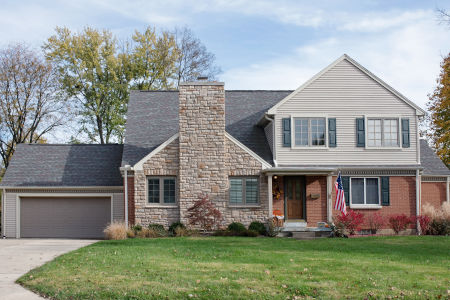 The search for the best Marshall exterior and roof cleaning service ends right here. For over 7 years now the expert team here at Midwest Softwash & Pressure Wash has been taking care of cleaning and more for the residents of Chest Springs. Our company goal is to always offer our customers the best in craftsmanship and customer care with our Marshall softwashing methods.
Our dedication to these goals shows in the quality of service we are able to provide. Cleaning the exterior of your home is not a task should have to take care of. Let our trained team of pros do that for you. We have the right equipment to get the job done safely and to the highest of industry standards.
Improving the look of the exterior of your home increases the curb appeal. Not to mention, you will feel so much better pulling into the driveway each day. But this can also help prevent harmful build up of things like mold and mildew.
Marshall Exterior Cleaning Services
One of the reasons people rely on us the most is for our expert level Marshall exterior cleaning services. We offer a wide variety for all of our customers to be able to choose from and benefit from. Some of these professional services include but are not limited to:
Siding Cleaning
Roof Cleaning
Fence Cleaning
Sidewalk Cleaning
Window and Shutter Cleaning
Rust Removal
Commercial Pressure Washing Services
We want to make sure that when it comes to cleaning what's on the outside, you never have to turn to another company to get the job done. We offer everything you could need for improving the look of the outside of your home or business so make sure when you need this type of service, you count on us here at Midwest Softwash & Pressure Wash.
Marshall Professional Roof Cleaning
Another one of the popular options the team at Midwest Softwash & Pressure Wash provides is the Marshall professional roof cleaning services. This is an important task to let a pro handle so that you do not have to put your safety at risk.
Climbing on to your roof with supplies and trying not to fall while cleaning is not a smart or fun way to spend a Saturday. We have the training, skills and equipment to get the job done right.
In order to prevent mold and other harsh substances from collecting on your roof, let the pros at Midwest Softwash & Pressure Wash take care of it for you. When you think Marshall Exterior and Roof Cleaning Service, think quality. And think Midwest Softwash & Pressure Wash.
If you are looking for Marshall, IL Pressure Washing Services, please call Midwest Softwash & Pressure Wash at 217-218-6453 or complete our online request form.