Professional Exterior Cleaning in Martinsville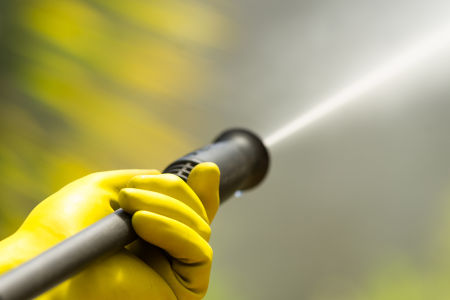 At Midwest Softwash & Pressure Wash, we have over 7 years of experience providing thorough, quality exterior cleaning services for Martinsville homes and businesses. Our friendly, highly experienced staff has the knowledge and skills to expertly provide a range of exterior cleaning services, including:
Roof cleaning
Cedar shake roof cleaning
Siding cleaning
Stucco cleaning
Window & shutter cleaning
Deck & fence cleaning
Sidewalk & paving stone cleaning
Rust removal
Commercial exterior cleaning
And more
Our safe, gentle, environmentally friendly cleaning methods will gently cleanse your home's exterior, without the need for harsh pressure washing that could cause damage. If your roof or siding is looking dingy, call us today to get your exteriors looking fantastically clean again.
Martinsville's Roof Cleaning Specialists
Are you wondering what those black, brown, or dark green streaks are on your roof? This is algae eating away at the materials of your roof shingles. It's time for professional roof cleaning from our skilled professionals at Midwest Softwash & Pressure Wash. This problem will eventually cause structural damage to your home. Our safe, chemical-free cleaning materials and cleaning methods will cleanse your roof gently and thoroughly without any pressure washing, eliminating dirt and algae growth. Our softwash system in Martinsville can clean cedar shake roofing without damaging it.
Cleaning Service for Siding and Stucco
Over time, dirt and other materials can accumulate on the sides of your home or business, causing the surface to appear dingy and dull. At Midwest Softwash & Pressure Wash, we use safe, biodegradable cleaning products to eliminate growth and grime without damaging your lawn and garden. Our SoftWash system gently removes dirt and discoloration from stucco, as well as killing mold growth and mold spores that can cause damage.
Window and Shutter Cleaning
Clean windows and shutters can help improve your home's appearance. Our environmentally safe cleaning products are based on calcium powder, gently cleansing your shutters and windows without causing harm to landscaping. Our vinyl shutter renewal system can restore the vibrant original colors of the shutters, removing built-up dirt and grime.
If you are looking for Martinsville, IL Pressure Washing Services, please call Midwest Softwash & Pressure Wash at 217-218-6453 or complete our online request form.